A baby shower is an occasion to celebrate the impending birth of a new baby and present the expecting parents with gifts. Once your time, and date, are reserved, it's time to begin the enjoyable part of preparing by selecting some baby shower games.
The finest baby shower activities should not seem like work to participate in and should be enjoyable for both the parents and the guests. You should mix some tried-and-true favorites with original baby shower activities to keep the visitors entertained.
What is a baby shower?
A baby shower is a unique occasion conducted to commemorate the upcoming birth of a new child. It is usually held by the expectant mother's close friends or family. It is a chance for everyone to gather together and celebrate.
Although there is no clear rule regarding when baby showers should host, they are typically conducted around the third trimester of pregnancy once the baby's gender has been confirmed. Giving the pregnant woman and her new baby some much-needed household products is the primary goal of a baby shower. Baby showers are an excellent way for loved ones to reconnect and rejoice over the impending birth. Naturally, they are also a lot of fun.
We play games at baby showers; why is that?
A group who may need to become more familiar with one another might come together via baby shower games. They're a terrific way to break the ice and get guests mingling and chatting, which makes the baby shower more pleasurable. However, they frequently have a poor reputation. They may be pretty humiliating and appear more like an awkward duty than anything else.
Best Baby shower games Ideas
Over the years, I have participated in many baby shower games. People have loved these without cringing or feeling awkward. I've compiled a list of my favorite baby shower games below:
Music test
Make a playlist of 10 songs that are all about babies. The artist and song title must be guessed by guests, who receive one point for each correct answer. As you go through the playlist, play only a few seconds of each song while giving visitors paper and pens.
It wouldn't be a baby shower without speculating on the baby's due date, weight, name, and gender. You may make individual cards for each visitor to fill out or use a large piece of paper to compile everyone's estimates.
Estimate the bump size
Effortless, enjoyable, and frequently extremely surprising. Get a roll of twine and have guests pass it around the party. While they take turns cutting the length of thread they believe will fit the bump just right. People consistently predict much over, in my experience, which may make for a funny measure-up in the end.
Name the infant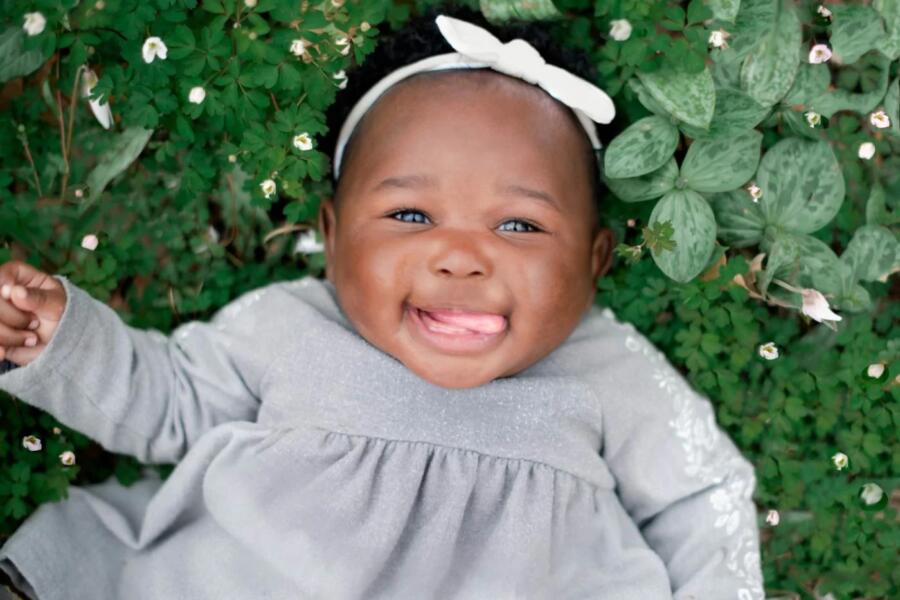 This one never fails to make people laugh, and it can be done using baby images of each guest or celebrity babies that may be found online. Put the photographs in order on a piece of paper and give them numbers. Then, using an answer sheet, guests will try to identify each infant individually or in teams.
Game of Guess the Baby Item
Each infant item should be placed in a paper bag that is tightly sealed. All the bags are numbered from 10 to 15. Make everyone in the room sit down, and give each person paper and a pen. Pass the numbered paper bags to the visitors one at a time, so they may identify the contents without opening them. Open the sealed bags to check the answers after all the answers have been written down. The player who receives the most accurate responses wins the game.
Play the Baby Alphabet
At the baby shower, distribute pens and sheets of paper with the alphabet printed vertically along the left side. To win, the lady must write a term related to infants next to each letter of the alphabet. Whoever uses the most baby words at the end of the two minutes wins.
Estimate their age
All of your guests will need to provide you with images from when they were younger before the event. Images from various life phases may include. For instance, it may be images of people when they were little children, adolescents, or even adults. After you've done that, we suggest making a slideshow with each image on a separate deck.
You must distribute pens and paper to each guest before the celebration. Then, as you explore each photo, ask each person to indicate at what age they believe the image was shot. Those with the most accurate answers win! This is a fantastic way to engage your visitors; most people like the game.
Potential Postmate
Purchase enough blank cards to accommodate as many visitors as you expect, then number them. Have them each creates a future advice-filled birthday letter at any age. Read them loudly in front of everyone. This becomes entertaining if they pick a period when significant milestones occur, like 16 or 18. This will be a wonderful memento for both you and your future kid.
A Game for Every Baby Shower
With the help of this valuable, original baby shower game, keep the visitors guessing. A bib, teething ring, rattle, bottle, diaper, and at least ten other widely available, practical baby goods should include in a diaper bag. While passing the diaper bag around, give each visitor a pen and paper.
Each individual should place a hand inside the bag and feel as many objects as they can without peeking. Before passing the bag to the following person, give each two minutes to feel around and offer their best predictions. After everyone has had a chance, tally up who had the most accurate responses. The parents-to-be receive the diaper bag packed with baby necessities and the award for the winner.
Conclusion
Any baby shower may be a joyous occasion, mainly if it is well organized. Before life becomes a bit busier, it's time to congratulate the soon-to-be parents, buy lots of presents for the newborn, and spend time with family and friends. The pressure of selecting the most incredible baby shower games might be very high. Regardless of the attendees, if you try your hardest, the mom and dad will like these baby shower games. The visitors will enjoy a party full of laughter and smiles thanks to these activities.
Also read: Baby Love: 3 Ways to Take Care of Your Friend During Postpartum