Instead of declining steadily as previously predicted, the nurse workforce is now expected to grow at roughly the same rate as the population through 2030. Researchers predicted 10 years ago that the United States would face a shortage of 400,000 registered nurses by 2020, primarily due to fewer young people entering the profession as young women pursue other careers. In addition, the average age of working registered nurses increased from 37.4 to nearly 42 years, raising concerns that there would be insufficient replacements for retiring nurses.
The number of young people who have chosen to become registered nurses has increased sharply over the last few decades, however, with the trend easing concerns over the possible shortage of nurses in the United States.
According to statistics from 2017, Millennials – young people born between 1982 and 2000 – are 50% more likely than the baby boomer generation to become nurses and 60% more likely to do so than Generation X.
According to researchers, there are several reasons for the increased interest in nursing. First, several significant initiatives have been launched to increase interest in nursing careers. Meanwhile, nurse training programs have increased enrollment and developed innovative programs that allow some people to complete their training on a faster schedule. Furthermore, the economic downturn and continued decline in manufacturing jobs have reduced many career opportunities that previously attracted young people who would otherwise choose to nurse.
The nursing field has also started to see a shift in demographics, with the once female-dominated profession now seeing men entering the career at a far higher rate than ever before.
Why are more men becoming nurses?
The nursing profession has begun to change over the last few decades. Previously considered a female-dominated career field, many men have recognized the importance and career potential of becoming a nurse. As a result, they are entering the profession at a faster rate than in the past, and more job opportunities are appearing as well.
As perplexing as it may seem that a man becoming a nurse would carry any stigma, keep in mind that it was once a female-dominated industry. These social mores can be challenging to overcome. Nevertheless, the expected high job growth rate makes nursing an appealing opportunity for both male and female professionals.
Furthermore, nursing is no longer thought of as a female-dominated career and more men are opting to pursue nursing than ever before. Changes in cultural expectations and perceptions of gender roles have given men more freedom to take on nurturing roles at home and at work. This helps to open doors to careers that require these skills, such as nursing.
While the number of men working in nursing has increased, the distribution of men in the field appears to be influenced by the stereotype of females being more nurturing. Medical/surgical floors, rehab, and pediatric nursing, which require a more personal and nurturing type of nursing care, continue to have lower percentages of men than other specialties.
Male nurses are more common in nursing fields that require more technical knowledge and care while providing less of a nurturing environment, such as ICU and ER nursing. Although the stereotype of men in nursing is fading, it appears to have an impact on the nursing specialties that men choose.
However, more men are taking up the challenge of nursing school to acquire the skills needed to care for patients in a wide array of settings.
There is a simple reason more young people in general are choosing to become nurses: they want to be able to make a difference and are choosing a career that allows them to do just that in their everyday lives.
There are a wide array of reasons that more young people are becoming inspired to start a career in nursing, and the increasing availability of online study is just one of the drivers of this shift.
Also read: What to Look for In Travel Nursing Agencies
Why are young people more interested in studying nursing?
There does not appear to be just one main reason that Millennials are more interested in joining the nursing profession than their predecessors. However, economic factors are one theory, given that many in this generation were coming of age during the 2007 recession. This period of economic uncertainty could make nursing seem more attractive on account of its low unemployment and stable pay rates.
Millennials may also have some specific characteristics that make them more attracted to nursing, such as being more inclined to look for meaningful employment that they care about. The experience of the pandemic also highlighted worldwide just how important healthcare workers are, which likely played a role in attracting young people to choose nursing as a career. 
The nursing field continues to grow
In one of the noblest professions, there has always been and will always be a need for compassionate, hard-working nurses. Nurses are the medical industry's backbone, and they keep hospitals running. They look after patients, assist doctors, and ensure everything runs smoothly. Our hospitals, doctors' offices, and nursing homes would be in disarray if nurses were not present.
Nursing has long been one of the nation's fastest-growing industries, employing millions of individuals. However, as healthcare has risen to become the nation's largest employer, nursing job growth has accelerated. The nursing field is experiencing tremendous growth, particularly in the wake of the need for more nurses after the global pandemic.
The United States will also have a significant number of people who require aged care services soon, with improvements in healthcare allowing them to live longer. This, in turn, means there is a greater need for more excellent medical assistance for the elderly all over the country.
Demand is also rising due to the growing prevalence of chronic conditions such as arthritis and obesity, and hospitals also face pressure to release patients to long-term care facilities where the services of nurses will be needed to aid in their recovery.
Young people who want to work in a field that provides plenty of opportunities and the scope to make a difference are, therefore, understandably attracted to nursing.
Young people who enter nursing are also discovering that this career choice can provide various benefits that are worth looking into. Many professionals who have an interest in fields or professions of a nurturing nature, particularly those who wish to help others, can find nursing to be a very personally fulfilling career path. There are also many more objective benefits to becoming a nurse.
Let's take a look.
1. Job stability
The demand for high-quality, trained nurses has rarely been higher than it is right now. Nursing is an excellent option for young people who are looking for employment opportunities with job stability.
The great demand for nurses also means that people with the right experience and qualifications will find a career path that provides many work options, with young people finding it much easier to obtain work that not only fits their interests but is available in many different geographical locations.
2. Flexibility
There is great flexibility in the nursing field, with nurses able to work in many different environments, including doctor's offices, hospitals, and schools.
Qualified nurses will also have many job opportunities to choose from and will be able to select those that are best suited to their particular strengths and interests. These different environments are often dedicated to a particular type of patient, which can also influence the career path that a nurse takes, such as those who want to help kids being able to work in schools or a pediatrician's office.
On the other hand, some nurses may prefer working with the elderly and pursue employment in long-term care facilities or nursing homes. Another consideration of career flexibility is working hours.
Some nurses may prefer regular working hours and would therefore be suited to positions such as working in doctor's offices with a traditional business schedule. In contrast, others may choose to work shifts and rotations that they would receive from hospitals and other medical facilities that are open 24 hours a day. Some other nurses may have specific hour preferences, such as enjoying night shifts.
Also read: Registered Nurse Sponsorship Aged Care: Why Agency Nursing Has Become Popular 
3. Growing income
Those interested in joining a field where they can expect rising income will also find nursing an appealing prospect. The demand for nurses and the extensive training required for the profession means that nurses are very well compensated.
Nurses can expect to earn well over $73,000 per year if they specialize in particular areas, rise to senior ranks by building on their experience, or become a nurse practitioner via higher education such as taking an acute care nurse practitioner post master's certificate online. 
4. Rewarding role
Knowing that you help people every day is one of the most important benefits of a nursing career. Your hard work, effort, and training pay off as patients recover and resume their lives. Patients appreciate your help, and so do their families and friends.
Nurses have a profound impact on many people's lives, not only through immediate care or safeguarding but also through long-term education by teaching people how to take medication, eat nutritiously, and watch for signs and symptoms of recurrence in the future.
5. Clear progression paths
Another advantage of becoming a nurse is that you will receive ongoing training, which means you will have many career advancement opportunities. You can specialize in one of four areas of care: mental health, adult, child, or learning disability care, and you can further your education at any time. For example, you could become a midwife, nursing manager, or research nurse with additional training.
This is where online study becomes especially useful as it allows those who are already working to pursue further education courses while being able to flexibly fit studies around their current work commitment. 
6. Meeting people
Nurses interact with various people daily, including their colleagues and the patients they care for. They might collaborate with doctors, specialists, physician assistants, nurse practitioners, social workers, and others. Furthermore, nurses care for people of all races, ethnicities, cultures, genders, and ages.
Nurses typically experience variety in their day-to-day duties because they work with a different set of patients every day. This is especially appealing for professionals who prefer to take on new challenges throughout their careers instead of repeating the same specialized tasks.
Nursing has several different specialties
There are also many specialties in the nursing field, with nurses able to pursue careers such as midwives, anesthetists, nurse practitioners, and more. For younger people, this can be very appealing as it allows for development throughout a nursing career and enables you to work in a variety of different areas depending on your individual strengths and interests within the nursing sector. Here's a closer look at some of those roles and what they entail.
1. Correctional nursing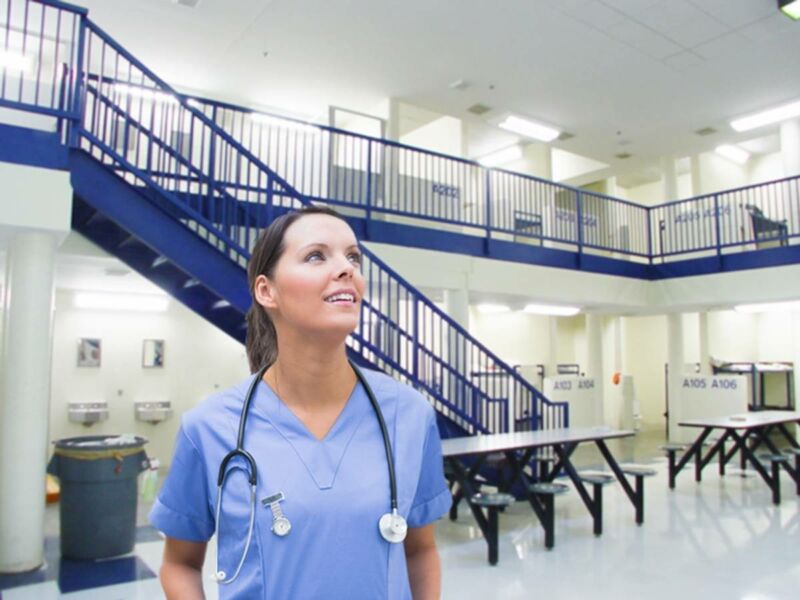 A correctional nurse provides evidence-based nursing to protect, promote, and optimize health and abilities, prevent illness and injury, facilitate healing, and alleviate suffering by diagnosing and treating human responses with care and respect. Individuals, families, groups, communities, and populations under the jurisdiction of the justice system are advocated for by a correctional nurse.
2. Family nursing
Because of their long-term and sometimes multigenerational patient relationships, Family Nurse Practitioners (FNPs) are among the most compassionate and intimately connected providers in all of healthcare. FNPs are the people you'll most likely see throughout your medical career. Patients and doctors rely on them to provide individualized healthcare insights and support.
Becoming a Family Nurse Practitioner could be a gratifying career if you enjoy working with patients and developing meaningful relationships daily.
3. Neonatal nursing
Neonatal nurses work in intensive care units, caring for infants at risk of complications and requiring specialized care. Premature newborns and those born with cardiac or other congenital disabilities, genetic conditions, or drug addiction are examples. These infants are typically cared for by neonatal nurses until they are discharged from the hospital.
In some cases, however, care may extend beyond the newborn stage. A valid RN license, as well as an associate degree, are required for a career in neonatal nursing. 
In addition, all neonatal nurses must be certified by the Neonatal Resuscitation Program. Most pursue additional credentials, such as Low-Risk Neonatal Nursing and Neonatal Intensive Care Nursing.
4. Midwifery nursing
Advanced training nurse midwives are registered nurses specializing in pregnancy, prenatal care, childbirth, and postpartum recovery. Nurse midwives provide care to patients from labor to delivery, as well as postpartum support. While these nurses are primarily concerned with pregnancy care, they may also offer general women's services such as gynecological, reproductive and preventive healthcare.
There are several paths to licensure for nurse midwives. Prospective nurse midwives with a bachelor's degree in nursing and an RN license may continue their education with a master's or doctorate in nursing. Some MSN programs accept registered nurses without a bachelor's degree. Direct-entry MSN programs accept students with non-nursing bachelor's degrees. After completing their graduate training, nurses must obtain the Certified Nurse Midwife credential.
5. Ambulatory care nursing
Ambulatory care nurses, also known as outpatient care nurses, care for patients in outpatient settings, nonacute surgical and diagnostic settings, as well as through telehealth nursing. These nurses serve as care coordinators and transition managers, collaborating with patients and healthcare providers to ensure a smooth transition of care. For example, they could help with same-day minor surgeries or diagnostic tests. Ambulatory care nurses frequently work in doctors' offices.
6. Anesthetic nursing
If you pursue this specialty, you can expect to administer anesthesia in various settings, including inpatient, outpatient, and emergency facilities. One of the best ways to distinguish yourself in this competitive specialty is to become a Certified Registered Nurse Anesthetist (CRNA). Nurse anesthetists typically earn between $90,000 and $135,000 per year.
Conclusion
There are a lot of reasons that many young people are opting to start their careers in nursing. For one, thanks to the increasing availability of online courses, it has never been easier to start your nursing career while you work, allowing you to study flexibility around other commitments such as work and family life. It is also a sector that is almost guaranteed a job at the end of your studies, which is an appealing option for most young people in the current job market.
The experience of the Covid-19 pandemic around the world also highlighted just how important healthcare roles are within society. Despite the difficulties doctors and nurses faced, it likely inspired a number of young people to seek a career that can help people.
Most of all, nursing is an extremely rewarding career to choose and provides people with a number of ways to progress and develop within their specialty throughout their career as a nurse.
The number of young people entering the nursing field is growing, and these are just some of the reasons this trend is likely to continue.