If you are a sports lover, you will know that there are several sports all over the world. Therefore, determining the most popular sports in the world is a challenging task. Often by analyzing TV viewership, attendance counts, and other metrics to gauge sports' popularity in the past. Needless to say, the world's most popular sports have a great impact on the lives of players, and others associated with sports.
In fact, sports also directly or indirectly affect the viewers to a certain extent. This is because sports are an important part of our culture. Moreover, kids learn a lot of life skills from sports. It is a great way to bring people together, letting them relax, and admiring the talents of several world's best athletes. So in this article, we will share with you a list of the most popular sports in the world. Stay with us until the end if you want to know about all of them. Let's dig in!
What are the Most Popular Sports that People Enjoy Watching?
Since you are reading this article, it is pretty evident that you are a sports lover. Well, you are at the right place as we will share with you all the details regarding it. There are very few people who don't watch any kind of sports. Be it soccer, or cricket, tennis, etc, people watch something or the other. As we mentioned earlier, since there is a long list of sports from all over the world, it is very difficult to select the best sports among them.
However, we have prepared a list of the ten most-watched sports in the world. So you can have a look at it if you want to have an idea about them. Let us begin!
1. Football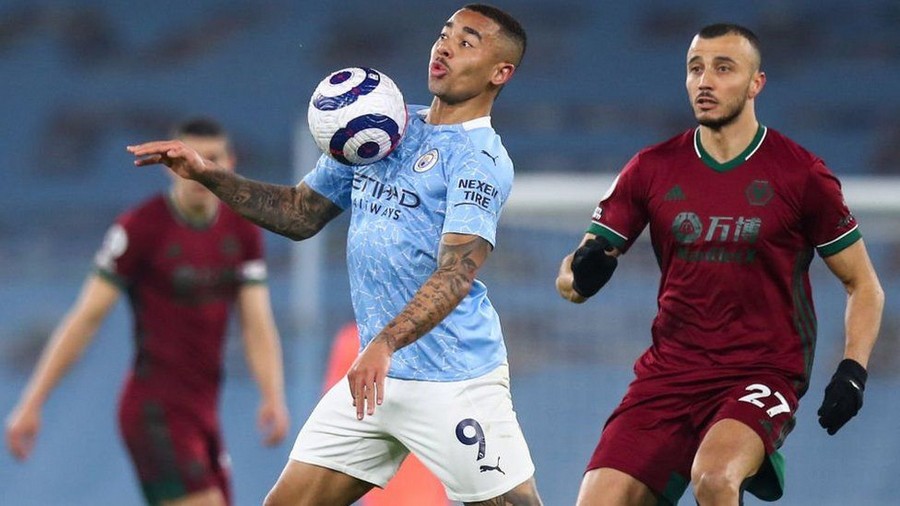 One of the first sports that tops the list of best sports is football. In fact, over half of the world's population tunes in once every four years to watch the World Cup. Furthermore, over 250 million individuals play soccer every day. It is due to this reason we consider it as one of the most popular and widely followed sports in the world.
Another thing that is crucial to remember when it comes to soccer is that it is a sport that transcends borders. Especially Europe, Asia, Africa, and South America are the most popular regions for football.
Some of the interesting facts about Soccer are;
It originated in China in the 2nd century. In the medieval ages, soccer balls were made from inflated pig bladders.
As per the sources, Lionel Messi is the highest-earning player with a whopping $90 million per year contract.
2. Cricket
Just after we talk about football, the next one that tops the list is Cricket. Over 2.5 billion people all over the world watch cricket. Especially countries like India, England, Pakistan, and Australia are some of the countries where this game is highly popular. This game involves two teams, a bat, a large circular field, and scoring runs as much as possible.
Here the bowler takes a run-up to bowl to the batsman and the batsman has to hit the ball. It is pretty much similar to baseball.
Some of the interesting facts here are:
As per the sources, the first recorded cricket game was played in 1646.
The longest cricket match lasted for nine days. It was between Soth Africa and England in 1939.
3. Hockey
There are two forms of this sport, Ice hockey and Field hockey. Especially in countries like Canada and the United States, Ice Hockey is very popular. However, in countries like India and Pakistan, Field hockey is more popular. Even though this sport has less social media following, it has a significant portion of a dedicated audience who watch hockey matches regularly.
Some of the interesting facts are:
As per the legends, early hockey pucks were made of frozen poop.
People froze pucks in ice hockey before the game began.
According to the rules, if two goalies suffer injuries during the game, anyone can play in that position, including the fans.
4. Basketball
This is a sport that has become popular in recent times. Even though it isn't as popular as Cricket or football, however, presently a lot of people enjoy watching Basketball. It had initially started in the late 19th century, however, presently it is a global sport with followers from all over the world. Especially most basketball players come from countries like Canada, the United States, Japan, and China. You can also call it the most popular sport in The USA. As years are passing by this sport is becoming even more popular among the people.
Some of the interesting facts are:
Till 1926 players used to play basketball with a soccer ball.
The shortest basketball player (Muggsy Bogues) was 5'3 and the tallest player (Manute Bol) was 7'7.
5. Tennis
If you are a sports lover, you must have indeed watched a few matches of Tennis, right? Well, as per the sources, around 60 million men and women worldwide play Tennis. Presently, it is one of the most popular sports in the world. It is such a sport which you can play between two teams, of two players each, or between individuals playing against a single opponent.
Some of the interesting facts are:
The biggest tennis event, Wimbledon requires over 24 tons of Kent strawberries to be served.
Women have become a part of this sport for many years.
Also read: E-Sports: 8 Most Popular Gamer Girls of India
6. Badminton
Badminton is such a sport that men and women of all ages enjoy playing. In fact, you will be surprised to know that it is one of the most popular sports. As per the sources, there are around 220 million people who regularly take part in this indoor game. Badminton is most popular in Asian countries. It is from here that a major part of the players originates.
7. Volleyball
Even though Volleyball might not be as popular as the previously mentioned ones, however, it is still a distinct and interesting sport. In fact, popularity-wise we can consider volleyball as the most evenly distributed sport. This refers to the fact that people from every country in the world enjoy watching this sport. Moreover, it is one of the most-watched Olympic sports during the Summer Games. So you can well understand its present popularity level.
Some of the interesting facts are:
This sport was inducted into the Olympics in 1964.
An average volleyball player jumps over 300 times per game.
8. Table Tennis
When we talk about the most popular sports, Table Tennis can also be included in the list. In fact, people from all over the world, of different ages and fitness levels, play this game. Countries like China, Indonesia, and Malaysia usually play this sport professionally. As per the sources, this game has around 850 million fans.
Some of the interesting facts are:
Table Tennis or Ping Pong is highly popular in China. They hold the most gold medals in the Olympics.
Leaders of the US and China used this game as a diplomatic tool in the 1970s.
9. Baseball
If you are wondering which is the most popular sport of the United States and their national pastime, it is Baseball. Despite its regional popularity, we include it in the list of the most-watched sports.
Even it Japanese television, baseball is the most-watched sport among viewers. Despite its low streaming and live audience counts, baseball continues to be a popular source of live viewing in the United States. So if you are a fan of baseball you can indeed watch the matches.
Some of the interesting facts are:
Fans consume around 25,500,000 hot dogs a year at baseball games.
The shortest baseball player was Eddie Gaedel with a height of 3'7.
10. Rugby
If you are a fan of soccer, you will indeed love rugby. This is because it is the source sport for both rugby and American football. In fact, these three sports have emerged as a result of the break between the sports. Needless to say, all these are immensely popular among the fans. Just like American football, Rugby is popular in densely populated areas.
Some of the interesting facts are:
In 1995 Japan lost to New Zealand to a score of 145 to 17. This was the highest-scoring match in history.
It was in 2000 that Italy joined the Rugby Union, thus changing it from 5 nations to 6 nations.
Ending Note
So as we conclude, we can say that there are various kinds of sports all over the world. Therefore, it is difficult to categorise the best sports among all of them. As we mentioned, sports brings people together and helps to bring out hidden talents from individuals. So if you are a sports lover you can indeed have a look at the above points to get an idea.
Also read: 10 Best Skateboarders in The World