If we talk about Goa, what comes into your mind? I know its beaches, awesome weather and most important the drinks that the place offers. It is because of this reason, we love to visit this place to enjoy the nightlife with our group and to have the best of drinks. So, if you are planning to chill your weekend out and you don't have a clue where to go, you should go with your group and enjoy your weekend like hell.
Here, we have compiled the list of some of the best bars in Goa to enjoy your weekend with your gang like there's no tomorrow.
1. Cafe Lilliput
This is one of the popular bars located at Anjuna Beach. Here you will find many things such as a vibrant space pulsating with music, cool ambience, best of the drinks and good food. Now, what else do you want? Their menu and continental dishes and delectable finger food. They serve the best cocktails too. Here, you will find themed night parties with international DJs playing most soulful songs that one can enjoy.
Also read: 4 Experiences You Probably Won't Find Anywhere in India Except Goa
2. Cafe Mojo
This is one of the most happening places in Goa, Panaji that hosts the best Karaoke and ladies night in Goa. The best thing about this bar is that you will find a beer tap on every table. Guests can fill their beer in whatever quantity they would like to, right on their own table. Apart from this, it has a classy ambience and retro-themed decor that lets you enjoy the beers even more. You can also play there at the pool tables and also foosball will keep you entertained all through the night.
3. Soro- The Village Pub
Do you know what do 'Soro' means? It means alcohol in local Konkani language. The place has amazing interiors with rustic decor along with soft and dim lighting, brick walls, cool graffiti that gives the place a vintage look. This is the best place if you want to have the best blend of beers and wines. And to top it all, you can also enjoy Goa food, pizzas, pasta, appetizers, soups and burgers which are truly outstanding in taste.
Also read: 5 Night Clubs in Mumbai are Good Enough To Destress Yourself on The Weekends
4. Tito's Pub and Bar
Goa's one of the most vibrant places to visit at night. It is the best place to head for amazing cocktails and the best Goa food. You will find everything perfect here from ambience to good drinks. They also serve the best wines and other things. You can taste the best brands from the world at this bar. And the view of Baga Beach from this place is just awesome.
5. The Fisherman's Wharf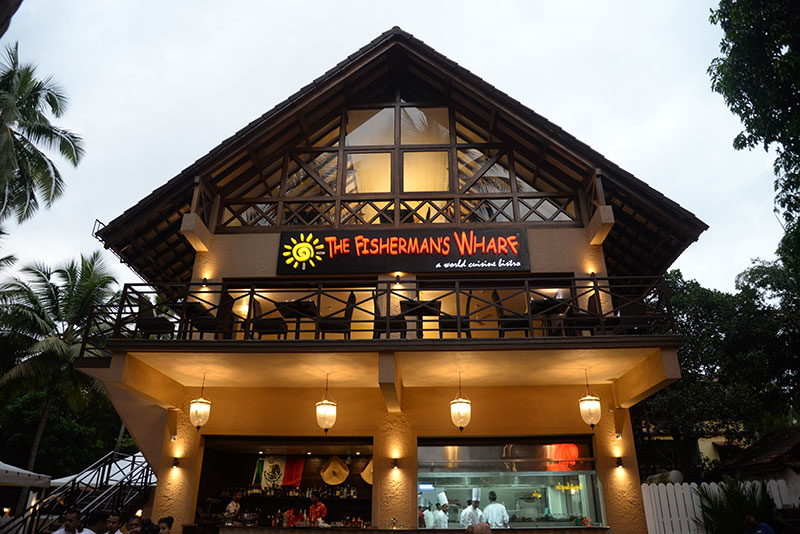 This is a beachside restaurant cum bar which is located close to the Leela. Its seafood is simply delicious. If you keep the love for Goa food, this is the must-visit place to try. If we talk about the drinks, you can enjoy your drinks on the beachside ambience. You can come here anytime whether day or night you will never get disappointed.
So, where are you heading with your buddies to chill your weekend?
Also read: Now Lucknow Also Has The Rocking Bars That Will Make Your Weekend A Hit One