Tyria Moore was the girlfriend of America's worst serial killer Aileen Wuornos. Moore was in a five-year relationship with Wuornos without knowing she was a murderer. Suspicions start to rise when Wuornos confronts her about accidentally killing a man. She also says that in self-defense, she murders the abuser. However, the cover stories of Wuornos did not last long when she committed back-to-back murders.
Moore did pity her girlfriend, but it did not stop her from reporting this to the cops. When cops take over the investigation, they could find Wuornos is no victim but a notorious serial killer. Let us see Tyria Moore's relationship with the serial killer and how she finds the ugly truth about Aileen Wuornos. 
Tyria Moore and her relationship with Aileen Wuornos
In 1986 Tyria Moore went to a Florida bar to spend the evening alone. At the bar, she unintentionally meets Aileen Wuornos. They start dating each other. While Moore was enjoying her new relationship, she did not have any clue about its dangers. After knowing each other better, Wuornos starts to reveal a few details about her life to Moore. She even admits to just coming out of jail due to thievery.
Also, Moore knows about the dark past of her girlfriend. Wuornos did experience abuse at a young age and ended up in prostitution to earn money. Moore prevents her from doing any of these things in the future. However, Moore did not know the more serious crimes of her girlfriend.
Wuornos confesses to murdering a man in 1989. She also tells Moore about doing this as self-defense, as the man was an abuser. However, Wuornos killing spree had no end. Moore learned about back-to-back murders by Wuornos and did not buy any of her cover stories anymore. Let us see how Tyria Moore confronts her girlfriend's crime with the cops. 
Aileen Wuornos serial murders and Tyria Moore's confession
Tyria Moore, at 24 years, starts dating Wuornos, who is 30 years old at that time. Sue Russell, a director, gets inside details on the story of serial killer Aileen Wuornos for her biography. She tells much detail about Wuornos. After dating Moore, the couple was inseparable. They did not have a proper house to live in. Moore did not complain about living in motels or at a friend's home with Wuornos. In four and half years of the relationship, the couple continues living in motels.
Further, Moore also learns that Wuornos had tendencies to the things she did in the past. She saw her girlfriend involved in prostitution. Plus, in 1989, Moore hears her girlfriend saying about killing a man who abused her. Richard Mallory is the victim of Wuornos. Moore believed her story after knowing that man was a rapist and criminal.
However, Moore notices more strange things. Wuornos brings expensive belongings of people into the house. In 1990 she murdered David spears and left his corpse in the woods. Moore did not have any idea about these brutal crimes. Let us see more serial murders by Wuornos and how Moore knows about it.
Also read: Lauren Giddings: The Victim Whose Dissected Body was Found in Trash
The unending killing spree of Wuornos
Wuornos now starts to commit serial murders by selecting her victims and murdering them. She also collects the victim's expensive belongings. A murder took place in Florida when a 65-year-old man was seen dead in a car. The cops did not know anything about the murderer. Tyria Moore was unaware that she was living with a serial killer.
Wuornos also took the car from her last victim and drove her to the house. However, cops could know car tracks from the murder scene that lead them to the real murderer. Wuornos, after a few days of the murder, went to sell her victim's belonging in a pawn shop. Through this lead, cops could find that she did this brutal murder.
News of Aileen Wuornos as the serial killer spread across Florida. The media put her photos everywhere. Due to this, Tyria Moore sensed the danger and got away from Wuornos to start living with her mother. During the investigation, cops could know about another three murders by her. She confesses her murder of Troy, Charles Air force major, and Antonia.
Breakthrough confession of Tyria Moore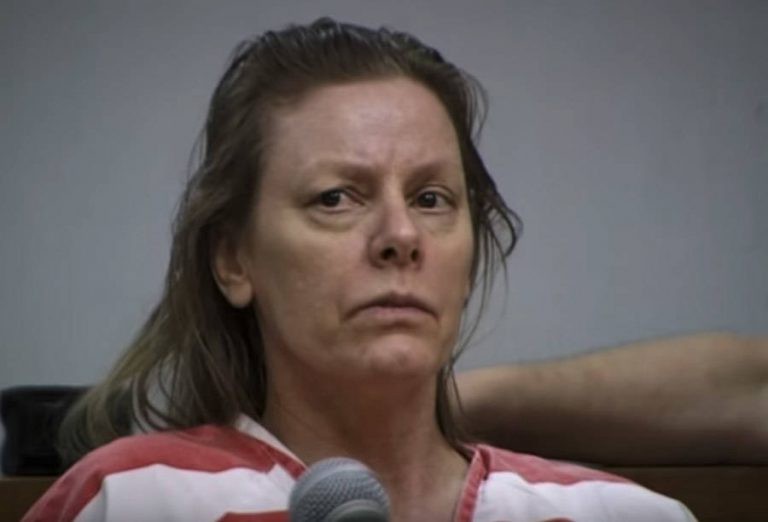 Cops arrested Aileen Wuornos with a valid arrest warrant in 1991. The following day officials reached out to Tyria Moore, who was ready to confess bout her girlfriend. Wuornos only received jail time, but she had to admit to all the crimes. Cops allow Moore to talk to her girlfriend until she confesses to everything. It was important for Moore to get her immunity.
Moore had the chance to call 11 times to Wuornos. During the call, Moore says about her fear of getting charged for murder herself as she was living with Wuornos at that time she had to prove her innocence in the crimes. After much effort, Wuornos speaks up. She accepts to confess the murder and does not let Moore experience jail time. After Wuornos confession to several murders, the case goes to trial.
Court trial and punishment for brutal crimes
Investigators take this case to court with a strong witness. Tyria Moore was a lead witness in the case. Moore spoke for 75 minutes in the trial, confessing every tiny detail about Wuornos. There is one incident in the case where Moore tells about Wuornos cold-blood murder. Most of the time, she says about killing for self-defense. However, many of her victims did not harm Wuornos.
At times Wuornos even recounted her murder scene with Moore. At court, Moore did not meet eyes with her girlfriend, Wuornos. It was the last time they saw each other. After hearing about the horrific murders performed by Wuornos, the court offers her severe punishment.
Tyria Moore did not turn back when leaving the court. She did not have any regret about confessing the serial killer who she used to date. Further, for all the murders and crimes, Wuornos receives a death sentence. In Oct 2002, the court decided to execute Aileen Wuornos through an electric chair.
Also read: Lisa Mcvey: A Strong Little Girl, Who Escaped a Serial Killer