What comes to your mind when it comes to remembering your childhood experiences, maybe that naughtiness, and your tantrums for food? Moreover, you could not even imagine what your childhood experience can bring to you. It can lead to great inventions. The perfect example here is of 25-year-old Lual Mayen who has invented a video game that lets you experience and better understand the real life of a refugee.
Lual Mayen invents video game 'Salaam' based on his childhood experiences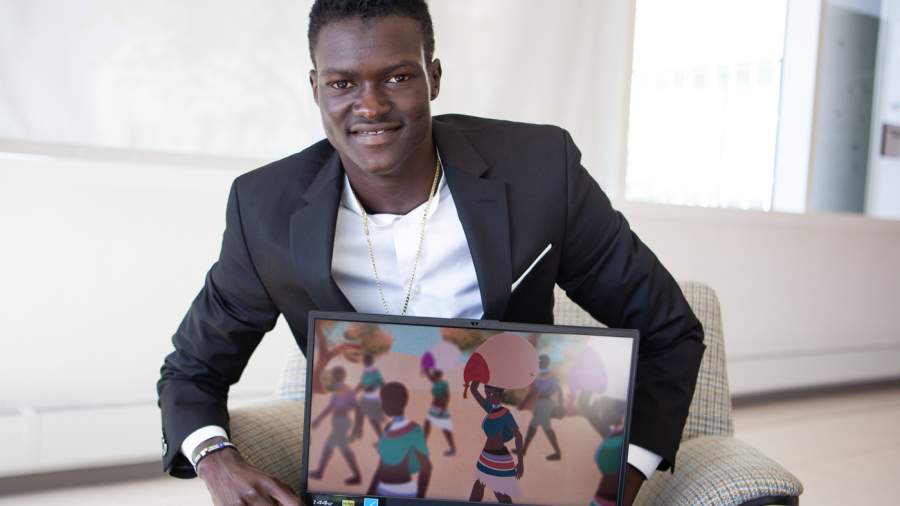 Yes, he has invented the video game to give players a good understanding of what it means to be a refugee. So, his game 'Salaam' is based on his own childhood experiences. Read on to know more.
When he was born, his family travelled 250 miles to escape South Sudan's second civil war. He was a refugee himself who has spent the first 22 years of his life as a refugee in Uganda before moving to the United States.
He still remembers the horrific ordeals of the war, he said: "A lot of people don't understand the journey of a refugee. It was a journey of life and death".
Also read: Blessed with Sheer Beauty Meet The Real Life Barbie Look-Alike
What the game is all about?
View this post on Instagram
The game he has invented gives the players a real idea about what the life of a refugee looks life. How they keep fighting, battling, taking pain and remain hungry for days. You will be going to experience all this in the game on your own and can feel the pain he used to. That's what his motive to create the game.
You can download the game for free but, when you need to buy food, water or medicines for your characters in the game, you will have to make in-app purchases that will go to real-life refugees. Wow, that's now something incredible. So, whatever you are spending in the game to purchase something that goes to the real-life refugee.
His mother helped him a lot to create the game
View this post on Instagram
While Lual was growing, he has never seen any computer or laptop. He did not even know how it functions and for what it is used? His mother worked hard to earn money so that she could buy a new laptop for him so that he could watch online free game tutorials and build the game.
Also read: 7 Indian Real Life Superheroes Who Are Fighting Hard to Save Our Planet in A Unique Way
He was also named as a 'Global Gaming Citizen'
Soon, his game went viral and caught the attention of the gaming industry after he uploaded it on Facebook. The game awards in 2018, in Los Angeles, he was also named as a 'Global Gaming Citizen'.
What's now?
View this post on Instagram
Do you know, now he owns his studio in Washington DC where he designs games to help players build peace and harmony? He hopes that his game will show people the reality of refugees so that players build empathy for refugees.
Well, I think he has done a wonderful job as he has lived his dream by creating a game he always wanted. This is not just a game for him, this is his real life. Through this game, he also wants every gamer to understand what refugee is all about.
Also read: 6 Best-known Platforms Where You Can Share Your Stories and Your Real-life Experiences
Featured image source: Reuters