We are all in love with the Harry Potter characters. The books and movies have seen record-breaking successes. Still, Harry Potter fandom are talking about the plot, characters, and everything in the Harry Potter Universe. But the characters in Harry Potter have gotten a lot of attention. They have played an important part in the story. So here is the list of favorite Harry Potter characters for you. There are 15 of them here.
Look for your favorite character on the list.
1. Hermione Granger
She is an important part of the Golden Trio. Because of her, the team is always together. Hermione is an inspiration to many girls to be different. She is intelligent, brave, loyal, and more. That is why her friends love her. Her spontaneous skills have saved the lives of her friends. Without her, Harry and Ron may not have survived a dangerous situation. So she is the first character on our list.
2. Albus Dumbledore
Dumbledore is the most powerful of wizards in the wizarding world without a doubt. But he is also a good man. With his great plans for Harry Potter to fulfil his destiny, he helped the boy to mature and realize himself. No wonder Harry named one of his kid's Albus. The kind and understanding nature of Professor Dumbledore has made him a popular Harry Potter character.
3. Ron Weasley
Ron is one of the favorite Harry Potter characters of the fans. He is a true friend of Harry and many of us like to have a friend like him. For his loyalty, courage, and sense of humor, Ron Weasley is an example of a true friend. Even in dangerous situations Ron never loses his cool. Even Though coming from a full-blood wizard family Ron never has shown prejudice against half-bloods and muggles.
4. Hagrid
The only person Harry believes and knows from his childhood from the wizarding world is Hagrid. He is like a big uncle to Harry. Also, he has protected Harry from many dangers. Many people become afraid of Hagrid for his enormous height but he is a gentle giant. He cannot even harm a fly.
5. Fred and George
These twins are the comic relief in Harry Potter. The movies did not do justice for their characters because their part was less. But the book readers will know how fun Fred and George are. They were courageous enough to throw fireworks at Dolores Umbridge. The death of Fred was a hard blow but still, nobody can forget them as twins.
If you love Harry Potter just as much as we do then make sure to try out this fun Harry Potter house quiz which gives you some insight into which house you would be in.
Also read: 90 Day Fiancé's Colt and Vanessa are Officially Married
6. Mrs. Weasley
Who can hate Mrs. Weasley? She was like a mother to Harry Potter. Also, she welcomes everybody into her modest home without any issues. She is also a loyal and kind woman. In the end, she is the one who puts an end to the evil Bellatrix Lestrange that earned her a lot of points among fans. So she is the mother of the century.
7. Ginny Weasley
In the beginning, Ginny comes across as a shy and laidback girl with a huge crush on Harry. But she grows up into a beautiful and strong redhead. That is why Harry falls in love with her. Her character development is great. So she is one of the favorite Harry Potter characters. She also became a great champion at Quidditch.
8. Luna Lovegood
Many in the Harry Potter story find Luna Lovegood weird. But she is one of the smartest characters in the Harry Potter universe. Harry can connect with Luna more than anybody else because she also has lost a parent. Also, many of the things she speaks are not understandable but yet she is a loyal friend to Harry and his gang.
9. Minerva McGonagall
This strict yet kind teacher has stolen many people's hearts. She is a loyal witch who is good at everything. Although she does not poke her nose into things that are not her business, she knows when Harry and his friends need her help. She is the one who sends Harry to Dumbledore if he is in trouble.
10. Sirius Black
Sirius was a great Godfather to Harry. He always protected him till his death. Also, he disregarded the legacy of the Black family and made his path in the wizarding world. He has a great love for Harry and taught him the importance of true friendships.
Also read: Hogwarts Legacy Release Date, Gameplay, Trailer, and Story Detail
11. Neville Longbottom
The character development of Neville was great. He was a wimpy kid at the beginning. But he turns out to be the one who kills Nagini helping Harry to put an end to Voldemort. He is a person who was brave enough to stop Harry, Ron, and Hermione from getting out of trouble. For all these reasons he became a true Gryffindor.
12. Severus Snape
He may not be the good person in the room but still, his love for Harry's mother Lily has earned him a lot of points. It was 'Always' for him. He did not like Harry for the most part but still, he protected him from the death eaters and Voldemort himself. That is why Harry named his one son after Snape.
13. Draco Malfoy
Being the son of the great Malfoy family, Draco was a spoiled brat. He never let others forget his station. But at the end of the day, many people feel sorry for his character. Also, in the end, he repents his mistakes.
14. Lord Voldemort
He is one of the evil villains in history. To get power and everlasting life a boy called Tom Riddle becomes the darkest wizard in history. He is an eerie being and does not have a soul. He is not the favorite character but he has become popular for being the dark wizard of all time.
15. Harry Potter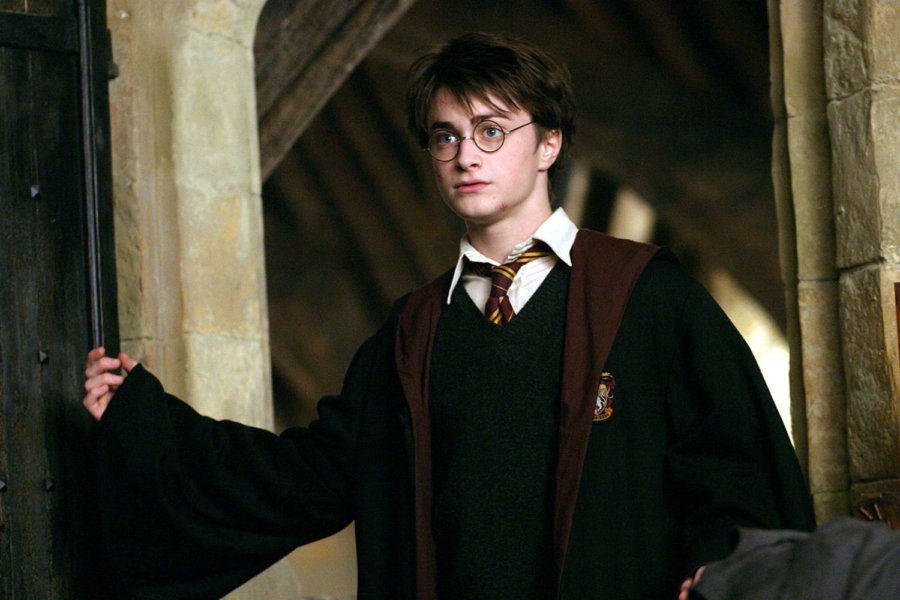 At last in the list, we have Harry Potter himself. In the beginning, he is a normal kid who does not have a clue about his wizard parents. Then he gets a letter from Hogwarts that changes his life. Sometimes it was difficult for him to fit his role as Harry Potter, the boy destined to kill Voldemort. But he performed it perfectly.
Conclusion
These are the fifteen favorite characters in Harry Potter. They are known for their deeds, some for their good while others for their bad. But fans love to talk about them and get more details about them.
Also read: 17 Best Anime Trap Characters