PlayStations have really captured the attention of gamers right from the beginning same goes for PS5 games. In fact, the craze has increased so much that before every new release, gamers flood social media with various speculations. However, there has been an acute demand for PlayStations recently for PlayStation 5. People had to stand in long queues even after placing pre-orders. 
However, if you have successfully got yourself a PS5, then it is time to look for some really interesting games. In fact, there are many PS5 games that have become really popular among players. Yet, not all games are worth your time and money. Therefore, you need to look for some of the best games for your PS5, so that all the troubles you faced in buying the gadget, get paid off effectively.
In fact, this article will make the search easier for you. Go through this article to learn about the best PS5 games which will give you a memorable gaming experience. 
The Best PS5 Games
It is really difficult to find the best PS5 games. The main reason behind this is that gaming is a highly subjective experience. This means that one game might impress me. But that same game might not impress you. In fact, the recent debate about Pokemon Legends: Arceus on Nintendo Switch is a glaring instance of this.
However, there are certain parameters, touching which a general assessment of games may be made. Based on that, here goes the list of best PS5 games:
1. Elden Ring
The latest release of Elden Ring from FromSoftware will surely get your ass handed to you! FromSoftware has already a reputation for creating a relentlessly difficult live-die-repeat formula of action in their games. Their Souls series is worth mentioning in this regard. In fact, they are also pioneers in applying the same formula to an open-world structure. Elden Ring stands apart for various reasons.
First, it does not limit your movement. Rather it lets you roam freely. However, such freedom comes with its own dangers. While roaming freely you might come across a boss who might kill you more than 200 times. Therefore, this PS5 game might become frustrating at times. Yet there are a few games which can come closer to it. Those who love playing games like The Legend of Zelda: Breath of the Wild, would definitely love this game. 
2. Horizon Forbidden West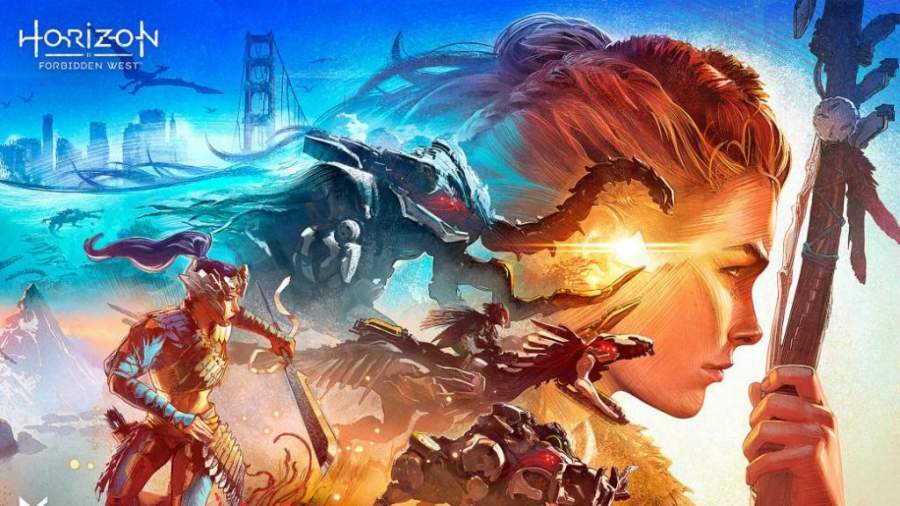 This is a squeal of one of the best games of the PS4 generation, Horizon Zero Dawn. In fact, this game has done complete justice to the fame of its predecessor. Horizon Forbidden West is definitely of the best games of the PS5 generation. Though, unlike its predecessor,  it is not a groundbreaking game, it has all the qualities that make it stand apart from other games.
The bow-based combat, the splendour, the unique take on post-apocalypse, and many such qualities make it one of the best PS5 games. In the game, you play as a woman named Aloy. 
As Aloy, you have the ultimate task of saving the world. In doing that you will have to fight against robot animals and explore the ruins of human civilisation. However, these all are there in the first version of the game. What makes Forbidden West stand apart is a bunch of new additions like a better climbing system, a hang-glider and an interesting tactics mini-game named "Machine Strike." Those who enjoy open-world games would love this game.
3. Life is Strange: True Colors
Life is Strange: True Colors game offers you pivotal choices for which there's no right decision, pastel visuals and light puzzles. In the background, indie rock music will be playing, as you proceed through the game. In the game, you will play as Alex Chan, who is visiting her brother. Her brother has offered her a chance to start afresh in an idyllic new town. The plot unfolds slowly and it gives you the feeling of watching a movie. This game will be loved by most gamers who like real-life games. 
4. Lost Judgment
Lost Judgment is a sequel to Saga's highly popular game series, the Yakuza series. It is both a modern marvel and a throwback. Unlike Yakuza: Like a Dragon, this game in a way brings back the no-holds-barred, fast-paced combat of the earlier games of the Yakuza series. The game also brings back  Kamurocho, which has been the stalwart location of the series. You can move around the city on a skateboard. Fans of Old-school brawlers will absolutely love this game. 
5. PS5 games: Returnal
This game by Housemarque is a mix of a third-person and a roguelike shooter. In the game, you have to play as Selene Vassos. Selena is an interstellar scout. She has crash-landed on Atropos, the uncharted planet. Returnal PS5 game gives you a single task of escaping Atropos and returning back to your civilisation. However, this seemingly simple task becomes highly difficult. After each death, you will be sent back to your starting point.
Moreover, you will also not have any of the weapons that you previously collected. However, the game is much more than this. It is a real next-gen game. Play it to experience it entirely. Gamers who like playing time-loops and rogue-likes will definitely fall in love with this game. 
6. Guardians of the Galaxy
This game is a sure hit with Marvel fans. It has a nicely crafted story in it. In the game, you will be playing as Star-Lord and you will be spending the entire time with the entire group of galaxy-trawling heroes. You will also be able to direct your companions in a battle system. This battle system is a cross between RPG menus and action-forward combat.
This makes Guardians of the Galaxy game stand apart from the other games involving sole heroes. The gameplay is great. But the real gem is the story. The lovers of choice-based RPGs will love this game.
7. Rachet & Clank: Rift Apart
The series is a great one for gamers. The game is cleverly written, with airtight third-person shooting and platforming. These all make the game an enjoyable one. However, these features and qualities are present in many other games. What makes Rift Apart stand apart is that it is one of the smoothest playing and best looking console games at the present.
You play here as aa Lombax called Rivet. At the very beginning of the games, te villain Dr. Nefarious steals a special machine. This machine allows the user to travel across dimensions. Then everything goes wrong and you are tasked to bring back the order. The game provides you with a large collection of guns, which adds to the fun. Anyone who loves third-person shooter games, will enjoy this game.
8. Resident Evil Village
The Resident Evil series is already a hit among gamers. This version of the game is sure to  give you anxiety issues. The story of Resident Evil Village game takes up the events shortly following Resident Evil 7. Once again you will be playing as  Ethan Winters. The game opens as we find Chris Redfield visiting Ethan's house. He shoots his wife and kidnaps his daughter.
Moreover, Ethan is placed in a nondescript European village searching for answers. The entire gameplay is highly tensed. Ammo is not plentiful and at times your guns might get jammed as you stroll through a gloomy landscape. This game has everything to make it a chart buster. Those you have liked the other installments of Resident Evil, will love this game. 
9. Hitman 3
Hitman games need no introduction. However, Hitman 3 is the perfect game of next-gen consoles. We know that O Interactive's stealth paradise is simply ystunning to watch. But on PS5, the DualSense controller's advanced haptics are also used. Moreover, all the data and unlocked levels from Hitman 2 can easily be carried forward in this game.
The game has six stages : Dubai, Dartmoor, Berlin, Chongqing, Mendoza, and the Romanian backcountry. The missions are  never long and the levels are similar to other Hitman games. Those who love stealth gameplays would absolutely love this game. 
10. Final Fantasy VII Remake Intergrade
Final Fantasy VII Remake's 2020 PS4 release was really a groundbreaking one. The Final Fantasy VII Remake Intergrade is similar to the previous version but with a difference. It is more good looking than its predecessor. It also adds PS5-exclusive bit of DLC in the form of an add-on chapter. That chapter features a character called  Yuffie.
Another interesting fact is that if you are using PS4, then you easily upgrade the game for free. If you love the original game, then this game also will be interesting for you. 
11. Marvel's Spider-Man: Miles Morales
This game is a development upon its predecessor the 2018 Spider-Man. You play here as Miles Morales who posses much more tricks than Peter Parker. You can make use of more than  20 stylish SSX-style flips while you swing from building to building. The story this time is more personal and tightly packed than the 2018 game.
The game also offers two different display modes: a smooth framerate of 60 fps and a azor-sharp resolution. Fans of Marvel and also those of action games will love playing this game. 
12. PS5 games: Destiny 2
This is one of the best solid shooter games at present. The game features  top-shelf performance and  stunning visuals. In addition it also draws support for 120fps in the Crucible PvP mode. Therefore, it is a game that deserves a sure spot on the list of best PS5 games. This game will be enjoyed by the fans of first-person shooters. 
13. Demon's Souls
The remake of Demon's Souls by Bluepoint Games seems to be one of the best console game titles to be launched in the recent past. It contains all that its predecessor from the PS3 generation had. It may not be one of the best of Souls adventures, yet it is a great remake. However, it also solidifies the position of Bluepoint Games in the gaming market. The fans of Demon's Souls who are open to a few alterations, will love this game for sure.
14. Assassin's Creed Valhalla
This game is mosty similar to the recent installments of the series. The game denounces the side-quests. In its place there is a series of bespoke narrative vignettes and environmental challenges. In addition The game is set in the England and Norway of the late 9th century . Thereby, it provides a distinct gaming world. The lovers of the last two installments of Assassin's Creed will absolutely love this game. More about this game
Concluding Lines
Apart from the PS5 games mentioned in the list, there is another one that you should try. It is named Astro's Playroom. It is a free game that comes pre=installed with PS5. However, it is one of the most delightful platformers. You play in the game as Cherry, an Astro Bot.
This, therefore, brings us to the end of the list of best PS5 games. The games are available on PlayStaion Store, Target and Best Buy. So be sure to check them out.
Also Read: Participant Uses Giant Pokemon Cards In The International Championship